Home
> FSG Brochure for International Students (International IT & Game Development Course)

Three-Year Course; Male/Female; 10 Students
This course is designed for students with intermediate Japanese language skills, who have studied at Japanese language schools for more than six months. Students can take advantage of their skills to build their careers in IT and game industries in Japan.
Qualification
Students who have completed a regular 12-year school curriculum, or who will complete the curriculum, and satisfy the following prerequisites 1-4:
❶

Japanese language study for six months or more at Japanese language institution in Japan

❷

Japanese Language Proficiency Test (JLPT) N2 or higher

❸

Total score of 200 or more in Japanese language (reading, listening, and reading/listening) on Examination for Japanese University

❹

Score of 400 or more in BJT Business Japanese Proficiency Test
Future Careers

Programmer, System Engineer, Game Programmer, and so on

Career Fields

IT Industry, Game Industry, and so on

Certificates Available

IT Passport, Japanese Language Proficiency Test (JLPT) N1 & N2, Microsoft Office Specialist (Word & Excel), and more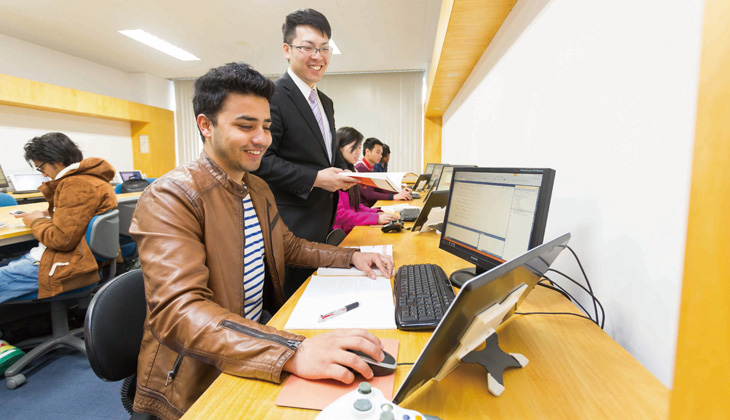 This three-year course is designed for international students who want to acquire IT skills and game programming skills and who want to learn Japanese!
Program to learn comprehensive programming skills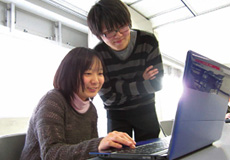 Practical Programming

Students can learn programming in this course, using the two most high-demand programming languages: Java and C#.
Join the world's largest game festival, TOKYO GAME SHOW!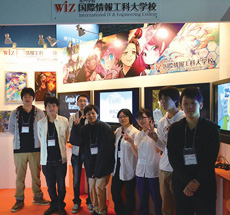 Students can participate in TOKYO GAME SHOW, an annual event for the industry and game fans, where game publishers in Japan and other countries exhibit and demonstrate their new games.

Our professional staff provide full support for students in certificate acquisition and Japanese skill improvement as well as their everyday lives. Let's aim at stepping into the ever-evolving IT industry!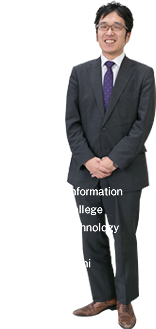 In our five-day course, three days have morning-only classes so that the students can work while attending school.


Special tuition plan for international students to minimize financial concerns!

Fees/Tuition