Home
> FSG Brochure for International Students (International Business Course)

Two-Year Course; Male/Female; 20 Students
This course is designed for students with intermediate Japanese language skills, who have studied at Japanese language schools for more than six months. Students can take advantage of their skills to build their careers in Japan or their countries as well as advance to FSG schools to acquire specialized skills.
Qualification
Students who have completed a regular 12-year school curriculum, or who will complete the curriculum, and satisfy the following prerequisites:
❶

Japanese language study for six months or more at Japanese language institution in Japan

❷

Japanese Language Proficiency Test (JLPT) N2 or higher

❸

Total score of 200 or more in Japanese language (reading, listening, and reading/listening) on Examination for Japanese University Admission for International Students (EJU)

❹

Score of 400 or more in BJT Business Japanese Proficiency Test
Future Careers

Cooperate Accounting Staff, Logistics/Sales, Trade, Travel Agency, and so on.

Certificates Available

Practical Japanese Communication Exam, Microsoft Word: Word Processing Skill Certificate Exam, Microsoft Excel: Spreadsheet Operation Skill Certificate Exam, Japanese Language Proficiency Test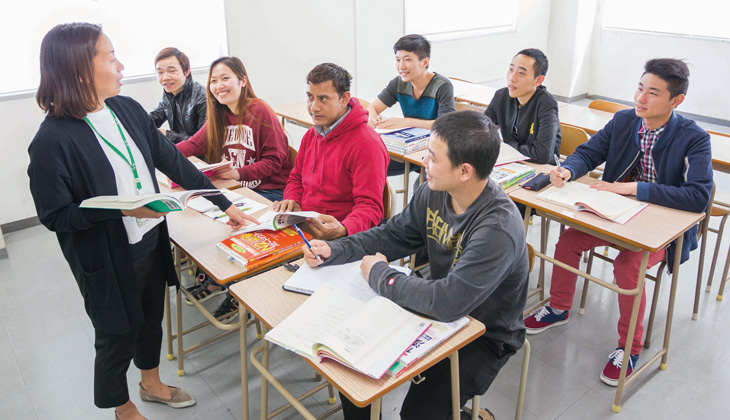 Four Specialized Courses
Elective courses to fit your expertise interest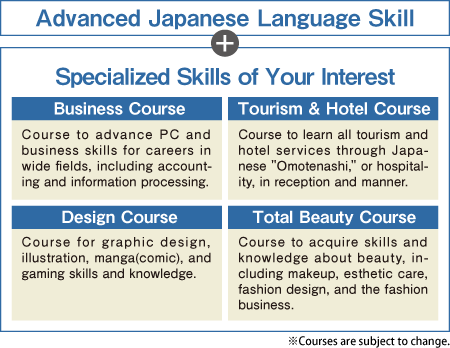 The practice-oriented curriculum helps us step into the field of international business. We also learn business manners and communication skills for job hunting.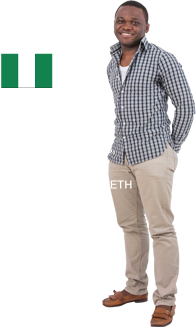 In our five-day course, two days have morning-only classes so that the students can work while attending school.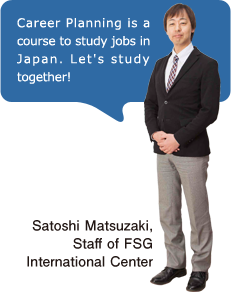 Special tuition plan for international students to minimize financial concerns!

Fees/Tuition