International Hotel/Tourism Course
International Hotel/Tourism Course

International Hotel/Tourism Course
2-year course Male & Female
20 students
Aiming to be a hospitality professional who has acquired Japanese service !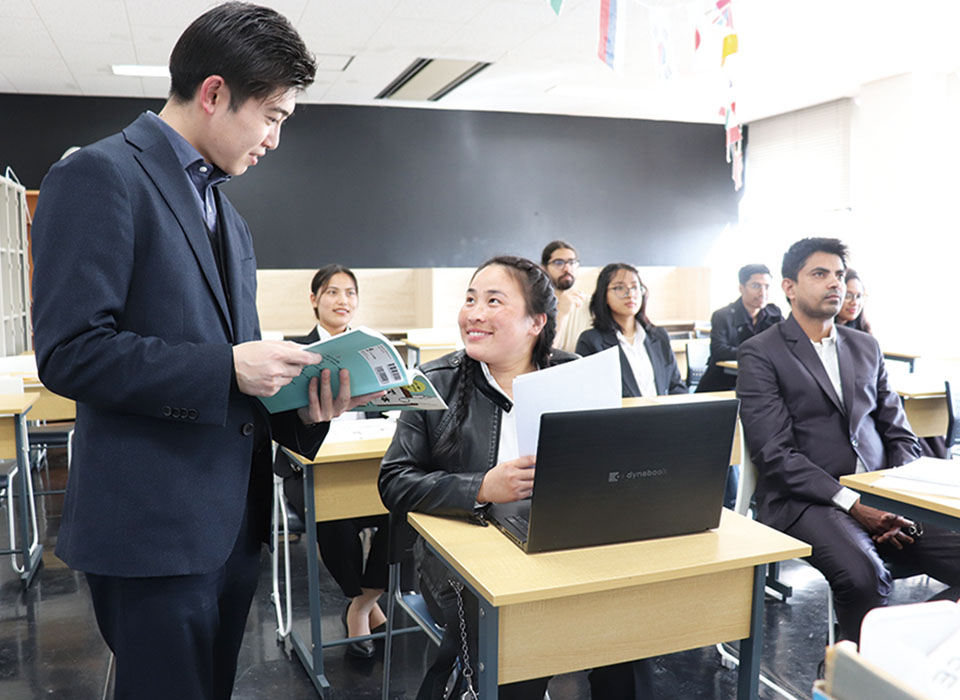 [Career Options]
Hotel Staff
Travel Agent Staff
Tour Guide
[ Certification/Qualification ]
Hotel Practical Skills Certification Test
Hospitality Test
Japanese Proficiency Test
etc...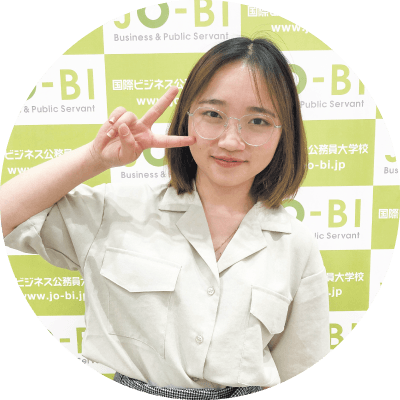 STUDENT PROFILE
International Hotel and Tourism
Guentiphon
Graduated from Tokyo Nakano Japanese Language School
From vietnam
Point
1Employment in the Japanese hotel and tourism industry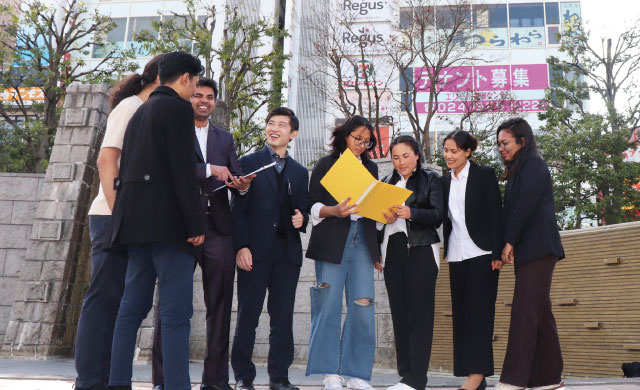 The number of foreign tourists coming to Japan continues to increase, and there is a demand for foreign staff who can handle them. JO-BI graduates are also active in the hotel industry throughout Japan.
Point
2Learn about Japanese hospitality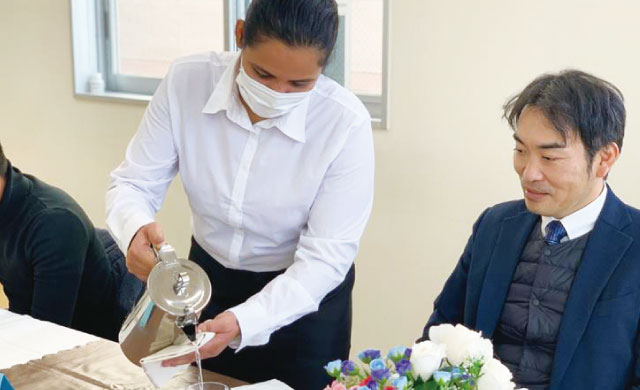 JO-BI is an educational cooperation school of the Koriyama Hotel Association! There is practical training that can be learned from hotel staff. There are also fun joint classes with Japanese people, so you can acquire hospitality skills to work at hotels and inns.
Point
3Training trip planning training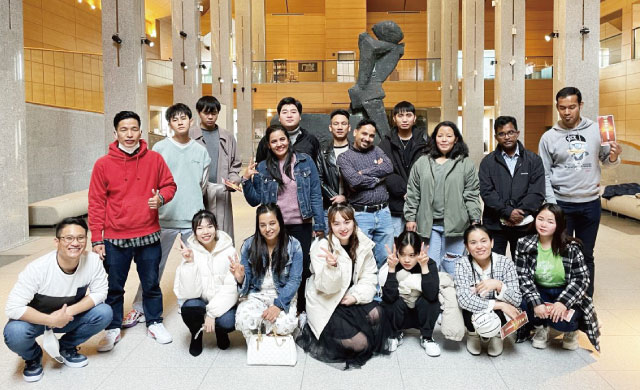 We will organize a training trip from scratch and actually go on a trip. It's a fun way to learn about tourism because you can plan, go, see and experience a real trip.
Tuition There is a tuition plan for international students so that there is no worry of money
First year payment 870,000 yen
Total
Breakdown
Admission screening fee
Enrollment Fee
Tuition
Material Fee
First year payment
847,000 yen
20,000 yen
50,000 yen
650,000 yen
127,000 yen
Total cost (for 2 years)
1,554,000 yen
-
-
1,300,000 yen
254,000 yen
Guidance for scholarship system (tuition fee exemption system)
System name
Main conditions
Exemption amount
FSG scholarship system
Applicants for this school who have Japanese ability equivalent to N2
Rank A 650,000 yeng> yen 〜
Rank C 150,000 yen
Early applicant
scholarship system
Those who have applied for this school and who have an attendance rate of 95% or more and who applied by the end of December 2020
150,000 yen
*Please see page 6 of the Student Recruitment Guideline for details on conditions.
First Year Class Schedule Mon-Fri 9:20〜15:00
MON
TUE
WED
THU
FRI
SAT
SUN
9:20
▼
10:50
Tourism
practice
Japanese
synthesis
Japanese
synthesis
Japanese
synthesis
PC
training
Holiday
11:00
▼
12:30
Business
basis
Japanese
synthesis
Japanese
synthesis
Japanese
synthesis
Accommodation
Restaurant
Service
lunch break
13:30
▼
15:00
Hospitality
etiquette
English
conversation
Business
basis
Test
measures
-